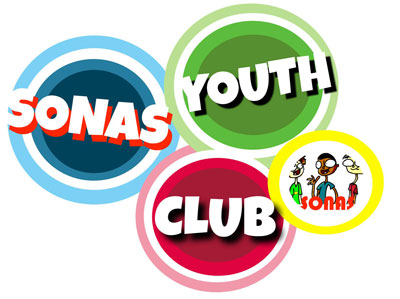 Sonas Youth Club was established in October 2012 for young people with autism aged 11+ from the Inishowen area, Donegal. Sonas meet
every Tuesday evening from 6:30pm-8:30pm at the iCARE Centre Ballymacarry, Buncrana and also at O'Flahertys gym Wednesdays from
7:30pm-8:30pm.
During our youth work practice we focus on recreation, sport and indoor/outdoor pursuits, arts and culture, including drama Citizenship, social action, youth participation, rights and equality issues, the environment, development education and politics,Welfare and well-being, stress management, first aid, drugs, alcohol and smoking and life skills, such as leadership, teamwork, planning and decision making, communication, problem solving, initiative and responsibility.
Sonas provides trips away during school holidays, the young people visit various locations around Ireland and have taken part in surfing, horse riding, hovercraft, zip lines and lots of enjoyable activities, mainly brand new experiences for the young people.
Our aim at Sonas is for young people to re-engage with support services, we are youth led and participation focused. We aim to apply a
youth work approach to working with young people with ASD, and we constantly assess the needs of the individuals as well as the group.
We build young people's self-esteem and self-confidence; develop their ability to manage personal and social relationships, offer worthwhile and challenging new experiences, Provide learning opportunities to enable young people to gain knowledge and develop new skills, build young people's capacity to consider risks and consequences and make informed decisions and take responsibility, help young people to develop social awareness and a sense of social solidarity and listen to and hear what young people have to say.